What are the drivers of a Formula One team paid?
The drivers are usually paid a salary, as well as additional bonuses for good performance. However, the salaries vary considerably depending on the driver's experience and success.
In 2022, paychecks go anywhere between $750,000 to an incredible $40 million, making the average F1 driver's salary 11,087,500. While some make perfect sense, others might just surprise you (Hint: a certain four-time world champion earns less than a driver with no wins currently).
Learn in This Article
Drivers' Salaries

Lewis Hamilton
Max Verstappen
Fernando Alonso
Lando Norris
Sebastian Vettel
Daniel Ricciardo
Charles Leclerc
Valterri Bottas
Lance Stroll
Sergio Perez
Kevin Magnussen
Pierre Gasly
Esteban Ocon
George Russell
Alexander Albon
Nicholas Latifi
Zho Guanyu
Mick Schumacher
Yuki Tsunoda
F1 Drivers Salary 2022
So how do Formula One drivers get paid? In general, the salary is made up of two components: a fixed component and a variable component.
The fixed component is usually paid to the driver in regular installments. It can also include a performance bonus for good results. In contrast, the variable component consists of prize money and sponsorship deals.
When it comes to performance bonuses, it's speculated that Max Verstappen earned an additional $17 million for each win in 2021, while his teammate Sergio Perez earned $13 million over the same period. Interestingly, both of the Red Bull drivers had significantly higher rewards for top performances than the highest-paid F1 driver in 2022—Lewis Hamilton was awarded $7 million for each victory.
Let's see how much every driver is supposed to earn contractually in 2022.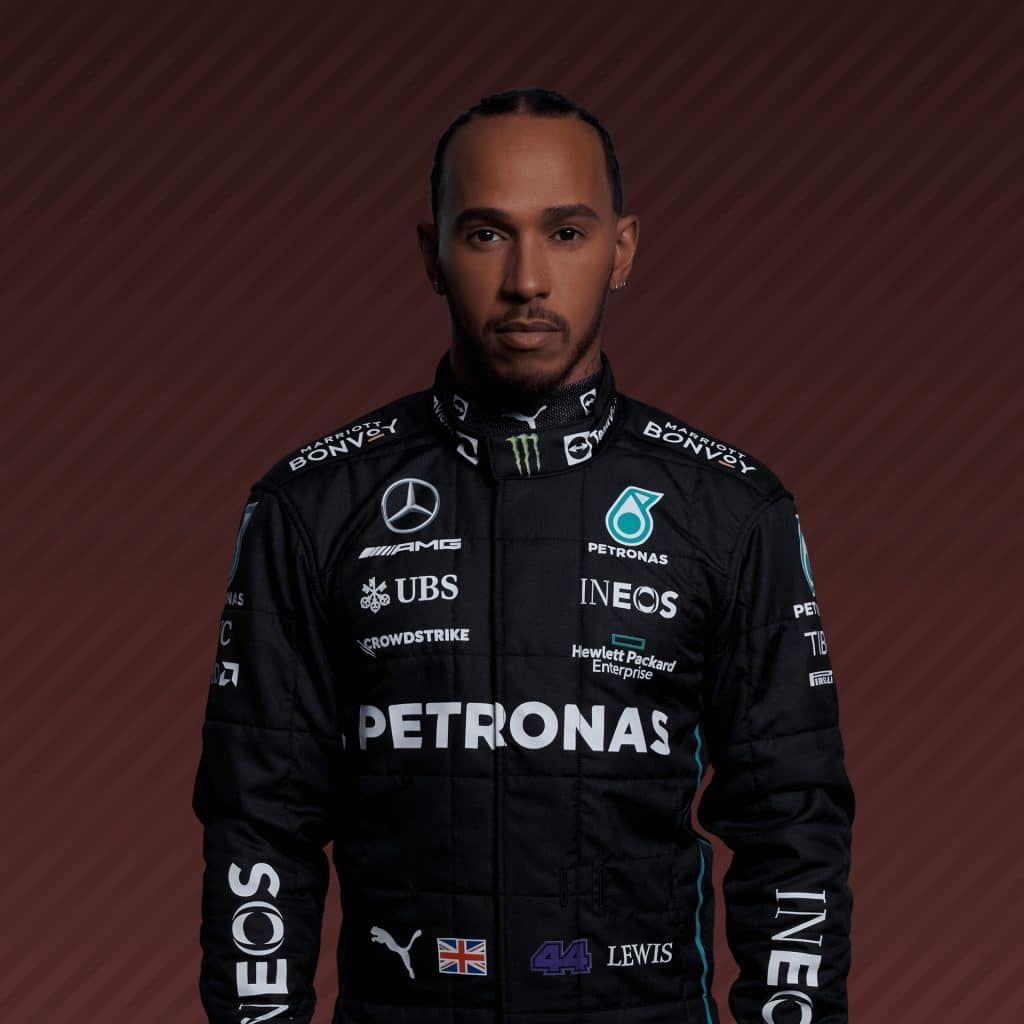 Lewis Hamilton: $40 MILLION
The statistically best and most successful F1 driver of all time tops the earners' list, as expected. With his contract expiring in 2023, the seven-time world champion is expected to sign an extension and continue driving for Mercedes-AMG Petronas beyond next year and past his 38th birthday. The current contract gives Lewis Hamilton a salary of $40 million per season.
Team: Mercedes-AMG Petronas F1
Number: 44
Years Active: 16
Race Wins: 104
Max Verstappen: $35 MILLION
The sport's youngest race winner, Max won his maiden title in a highly controversial season finale in Abu Dhabi, while this year, pushed by Red Bull's performance and his talent, he continues to dominate. All this put Max Verstappen in a position to renegotiate his salary terms, making him almost level with a seven-time world champion, Hamilton.
Team: Oracle Red Bull Racing
Number: 1
Years Active: 8
Race Wins: 28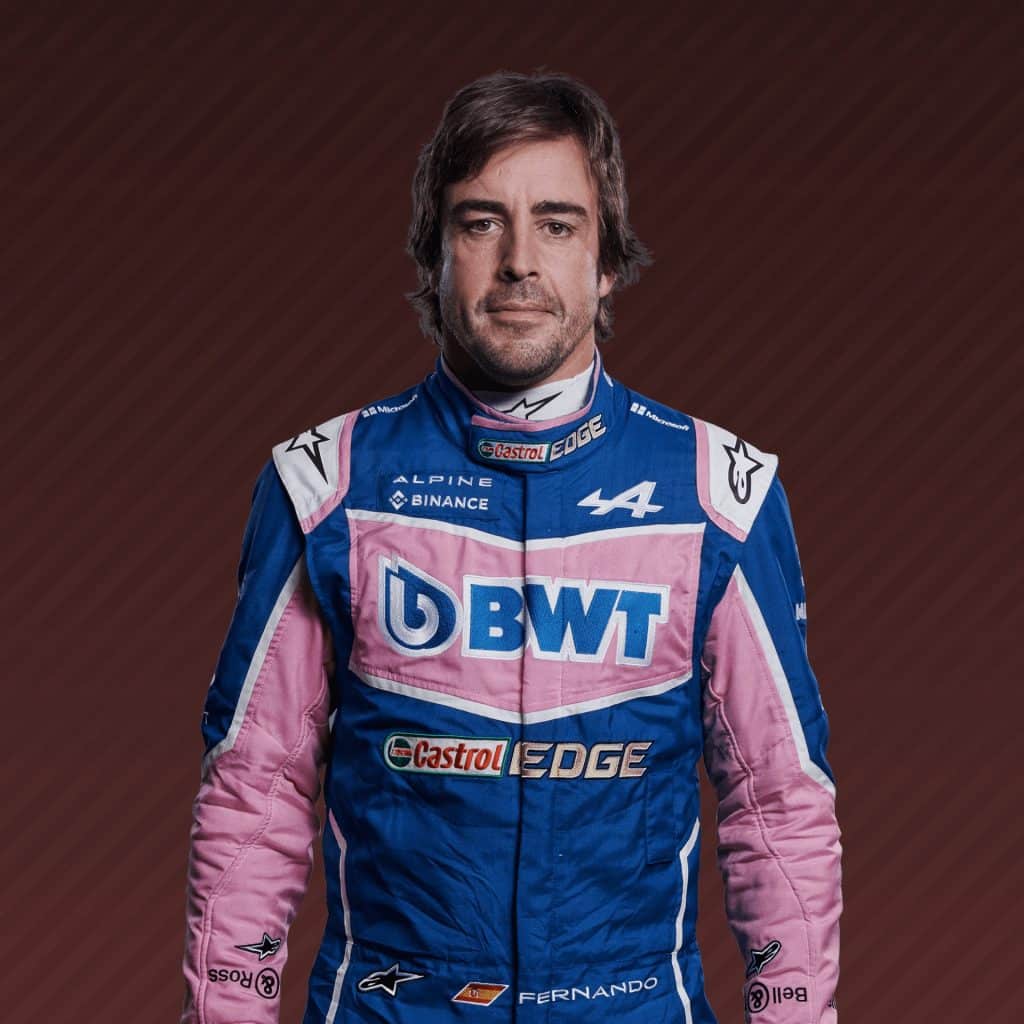 Fernando Alonso: $20 MILLION
The two-time world champion is still one of the highest-paid F1 drivers. During his two-year long hiatus from this motorsport, he went on to win 24 Hours of Le Mans, as well as 24 Hours of Daytona, but after returning to Formula One, he negotiated a salary of $20 million with Alpine (formerly Renault, a team he won his two championships with).
Team: BWT Alpine F1 Team
Number: 14
Years Active: 21 (19 in F1)
Race Wins: 32
Lando Norris: $20 MILLION
At 22 years old, Lando Norris is already one of the most popular faces in F1. Despite not scoring a win (yet), he keeps impressing with his performances. In 2022, Lando Norris renegotiated his salary to an incredible $20 million—quite a feat for someone who's not as long in the sport and hasn't yet had the opportunity to show his skills in a highly competitive car.
Team: McLaren Racing F1 Team
Number: 4
Years Active: 3
Podiums: 6
Sebastian Vettel: $15 MILLION
The youngest ever Formula One champion, Sebastian Vettel swapped his Ferrari for an Aston Martin in 2021. He recently announced that 2022 will be his last season in the sport. Apart from four world championship titles, he holds numerous records (most wins in one season, most wins in a row, etc.). In his final year in F1, he will be paid $15 million by Aston Martin.
Team: Aston Martin Aramco Cognizant
Number: 5
Years Active: 16
Race Wins: 53
Daniel Ricciardo: $15 MILLION
After an impressive start to his career as a Red Bull driver and a teammate to a four-time champion Vettel, Daniel Ricciardo certainly earned his stripes—and the $15 million yearly salary. After his Red Bull era, he went through a few turbulent seasons, swapping Renault for McLaren after only one season in the French team.
Team: McLaren Racing F1 Team
Number: 3
Years Active: 11
Race Wins: 8
Charles Leclerc: $12 MILLION
Currently driving for F1 royalty Ferrari, Charles Leclerc is one of the most talented drivers on the grid. With Ferrari showing an excellent pace in 2022, after a couple of struggling seasons, he's imposing himself as a potential F1 champion—unlucky as this year's been for him. Charles Leclerc's current salary is $12 million per season.
Team: Scuderia Ferrari
Number: 16
Years Active: 5
Race Wins: 5
Valterri Bottas: $10 MILLION
After five successful (and equally turbulent) seasons with Mercedes, Bottas signed for Alfa Romeo in 2021. He reached an agreement for $10 million a year, the same as he had in his last season with Mercedes. His top earnings were at $15 million in 2020.
Team: Alfa Romeo F1 Team Orlen
Number: 77
Years Active: 10
Race Wins: 10
Lance Stroll: $10 MILLION
While rather competitive in his first few seasons, driving in a team purchased by his father, Lawrence Stroll, and Aston Martin being disappointingly uncompetitive has drawn negativity towards the Canadian. He will have a privilege (and opportunity to learn) after spending two seasons with four-time world champion Sebastian Vettel, he is set to team up with another champion next year—Fernando Alonso.
Team: Aston Martin Aramco Cognizant
Number: 18
Years Active: 6
Podiums: 3
Carlos Sainz: $10 MILLION
After a slow start to the 2022 season, Carlos Sainz Jr. drove to his first Formula One victory in the British GP of Silverstone. While this season might be already out of reach in regards to WDC, there's no reason to doubt that he will be a worthy challenger for the highest honors in the Drivers' Championship in the future.
Team: Scuderia Ferrari
Number: 55
Years Active: 8
Race Wins: 1
Sergio Perez: $8 MILLION
After eleven years in the sport, it might be surprising that Checo only has three wins in his career—especially after the successful stint during the last and ongoing year for Red Bull. As he admitted, he lacks the consistency to seriously impose himself as the title contender at the moment, but there is no doubt that the potential is there.
Team: Oracle Red Bull Racing
Number: 11
Years Active: 11
Race Wins: 3
Kevin Magnussen: $5 MILLION
Kevin Magnussen had somewhat of an interesting path in motorsport. After being dismissed by Haas in 2020 due to the financial struggles and search for sponsors, the termination of Nikita Mazepin's contract left a vacancy in his old team. This year, he's back and more motivated than ever, equalling his second-best result at 5th in the first race after a year-long hiatus.
Team: Haas F1 Team
Number: 20
Years Active: 8
Podiums: 1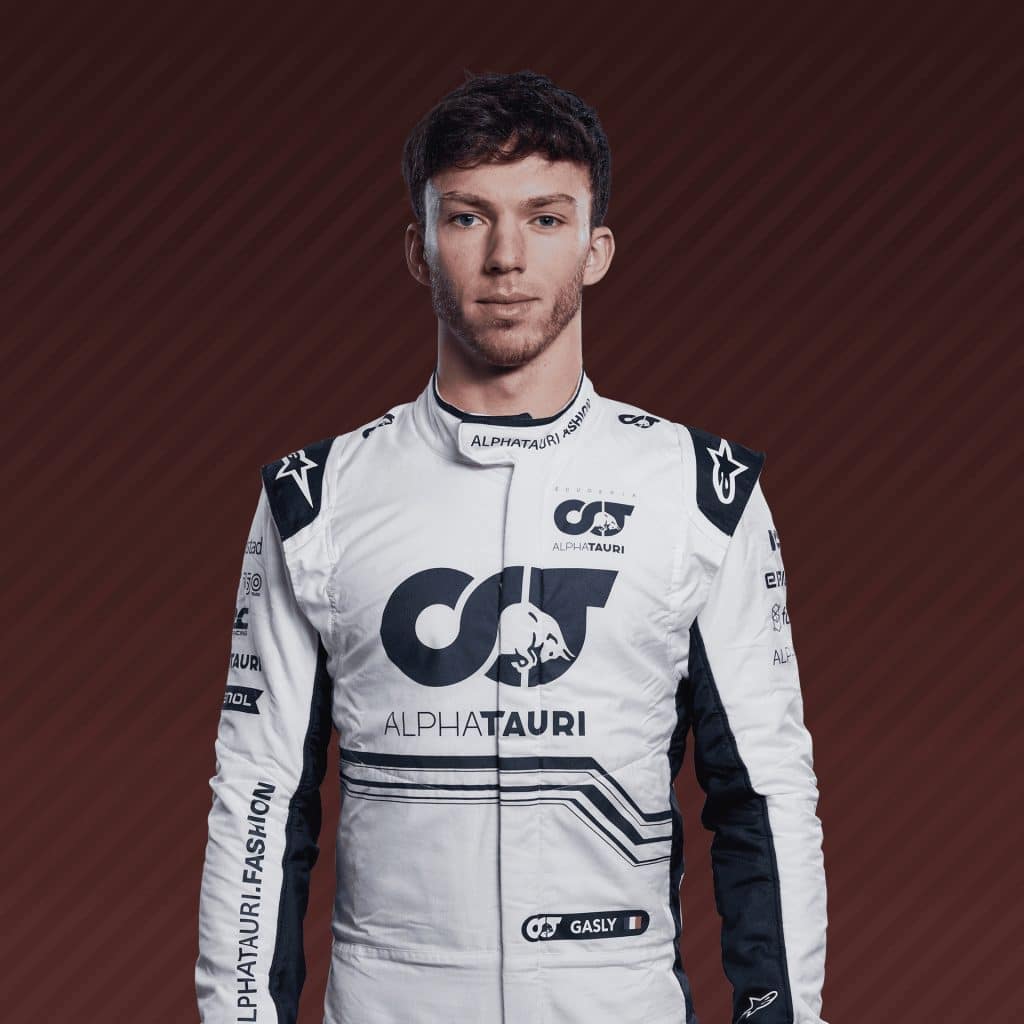 Pierre Gasly: $5 MILLION
Pierre Gasly's career in Formula One has been a turbulent one so far. After making his debut for Red Bull's second team in F1, AlphaTauri (formerly Toro Rosso) in 2017, he was quickly promoted to the main team in 2019, forming a pairing with Max Verstappen. However, the demotion came as quickly as promotion as he was swapped with Alexander Albon for the Red Bull seat. Maybe poetically, his maiden victory did come while driving for AlphaTauri—it was only the second victory for the team, the first dating back to 2008.
Team: Scuderia AlphaTauri
Number: 10
Years Active: 6
Wins: 1
Esteban Ocon: $5 MILLION
Coming from Mercedes' driver development program, he went on to win his first race in Hungary 2021 in another team—Alpine. The road to the victory has been more complicated than that, though—he was left without a seat in 2019 after Racing Point owner's son got a contract. After sitting out 2019, Esteban was back full-time in 2020, signing a deal with Alpine and securing their only win after rebranding.
Team: BWT Alpine F1 Team
Number: 31
Years Active: 7
Wins: 1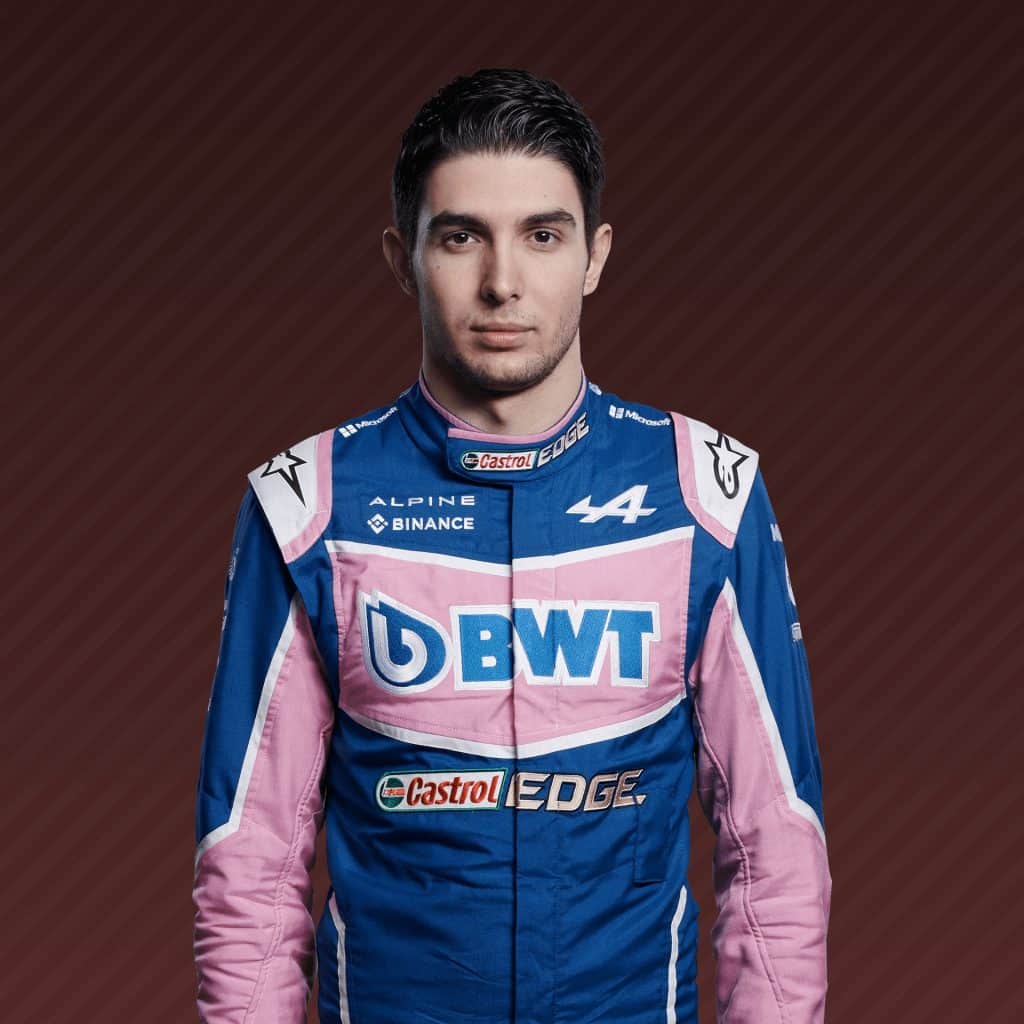 George Russell: $5 MILLION
After struggling for three seasons at Williams, George joined the eight-time world championship team at tempting times. Mercs have been out of form for most of the season, although things have been looking up during the back-to-back summer races, with George scoring their first pole position of the season and first of his career. The first win, though, will have to wait a bit longer.
Team: Mercedes-AMG Petronas F1 Team
Number: 63
Years Active: 4
Podiums: 6
Alexander Albon: $2 MILLION
Much has been said and written about the Red Bull drivers' academy and the tumultuous swapping, promoting, and demoting of those drivers once they reach Formula One. One of the victims of these practices was Alexander Albon. After getting a seat next to Max Verstappen after only 12 races, he too was replaced and demoted to a test driver for 2021. He then signed a contract with Williams Racing for $2 million per season and is expected to stay with the team until 2025.
Team: Williams Racing
Number: 23
Years Active: 4
Podiums: 2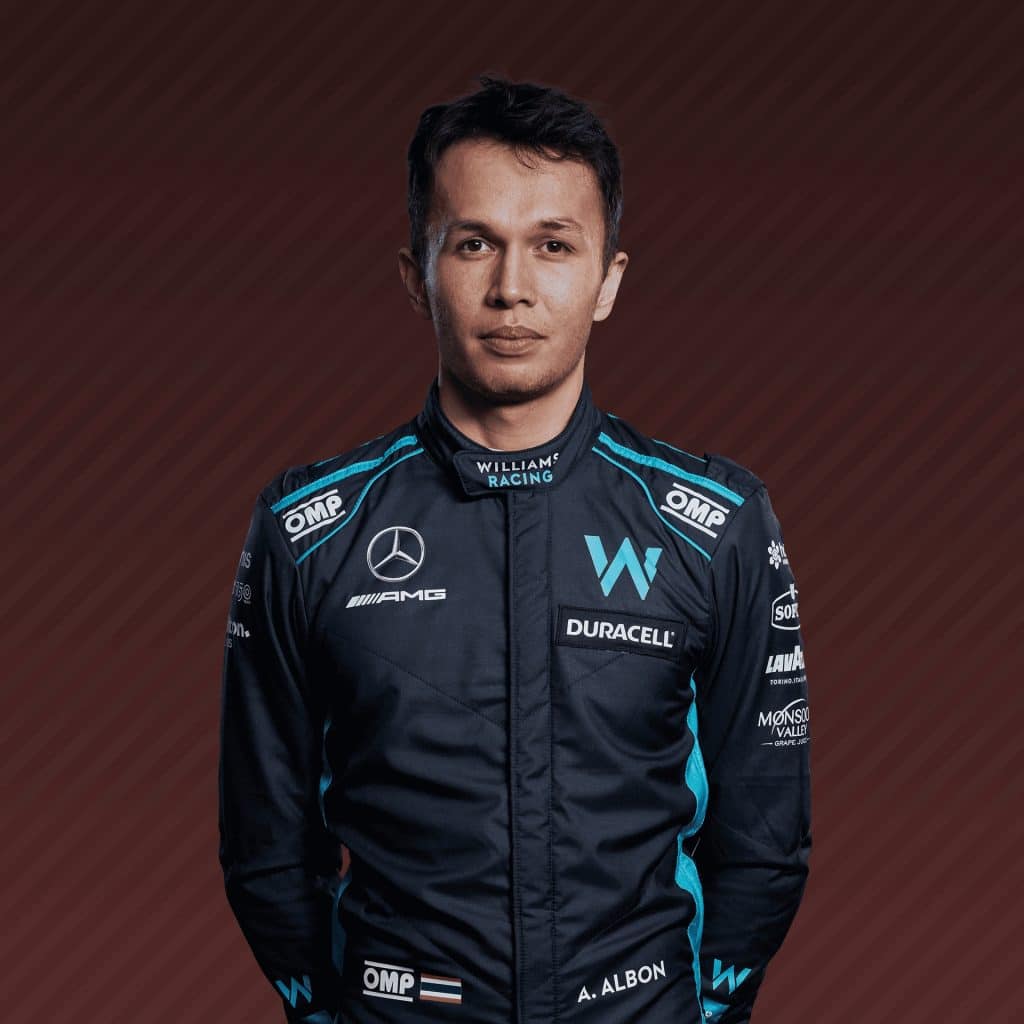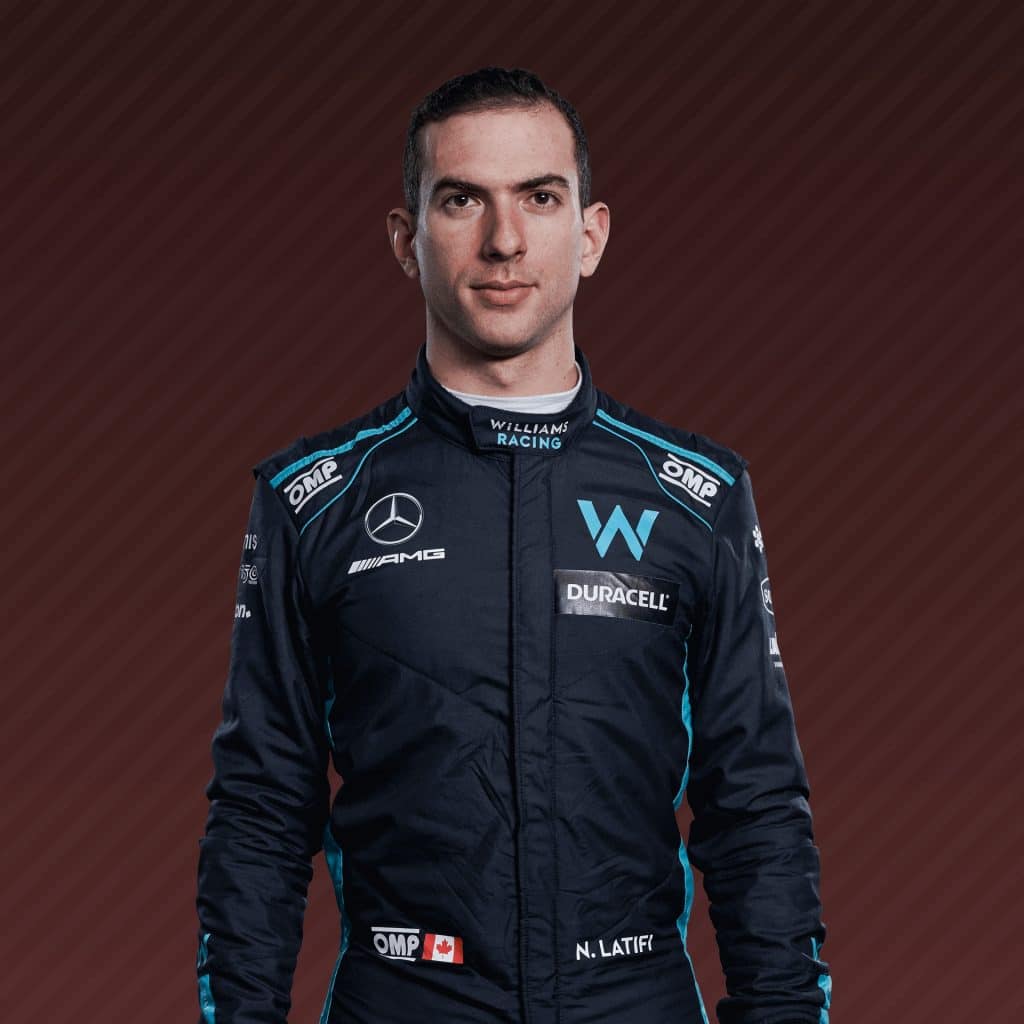 Nicholas Latifi: $1 MILLION
Nicholas Latifi made his debut for a Formula One team in 2020 Austria. He has faced a lot of criticism throughout his short career for seemingly having an aptitude for crashing, but he's also had quite a bit of bad luck. He has been one of the unlucky (and certainly unwilling) participants of the Abu Dhabi season finale controversy last year. It was his crash that led to a series of unfortunate decisions by the Race Director that overwhelmingly impacted the end results of that race–and 2021 WDC.
Team: Williams Racing
Number: 6
Years Active: 3
Best Result: 7th
Zhou Guanyu: $1 MILLION
Zhou Guanyu made his debut in 2022, teaming up with Valterri Bottas at Alfa Romeo. Formerly a part of both Alpine and Ferrari academies and an Alpine test driver in 2020 and 2021, he finally got a full-time contract in Formula One, earning him one million dollars per season.
Team: Alfa Romeo F1 Team Orlen
Number: 24
Years Active: 1
Best Result: 8th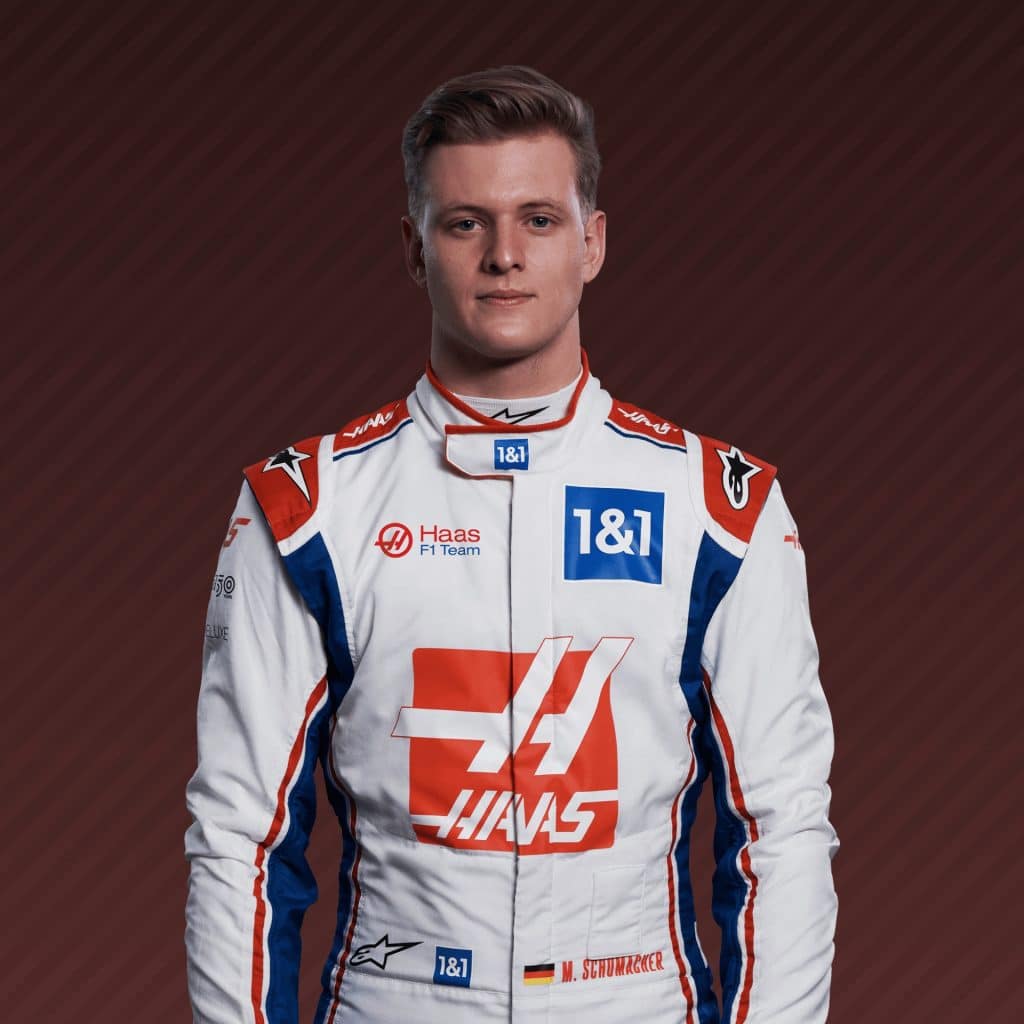 Mick Schumacher: $1 MILLION
Being the son of an F1 legend certainly means big shoes to fill in. After making his debut in 2021, Mick has finally started showing glimpses of what is certain to be a lot of potential. He's driving better than ever—a form that is followed by his team Haas' increased competitiveness when it comes to scoring points.
Team: Hass F1 Team
Number: 47
Years Active: 2
Best Result: 6th
Yuki Tsunoda: $750k
Yuki joined Pierre Gasly in AlphaTauri in 2021. He has since bounced from better to worse results (and back) in this year's car, not unlike his teammate. While he is on the list with the lowest annual wages at the moment, it's certain that this will change as soon as he finds a bit more consistency in his driving.
Team: Scuderia AlphaTauri
Number: 22
Years Active: 2
Best Result: 4th
Frequently Asked Questions About F1 Drivers' Salaries
Do F1 drivers get paid per race?
No. F1 drivers get paid a salary for the season, which covers all races, plus any testing and promotional appearances they may have to do on behalf of their team.
If we put it in terms of pay-per-race for 2022, the highest-paid driver, Lewis Hamilton, will earn close to $1.74 million for each of his appearances this year.
Do F1 drivers get paid for wins?
Some race car drivers have bonus clauses in their contracts. While it's not familiar what those are this year, in 2021 Max Verstappen had a deal to receive $17 million for every win.
How much does the F1 pit crew get paid?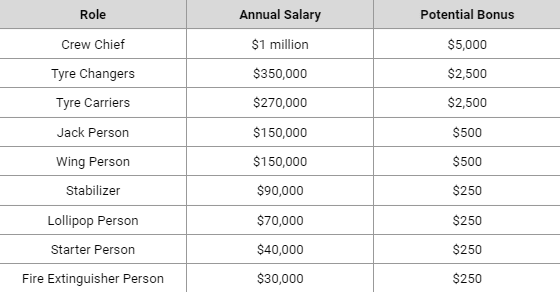 How much do F1 drivers earn per month?
How much does F1 pay drivers monthly?
While F1 drivers contractually get paid annually, we can conclude their monthly salary as well. As the highest-paid driver, Lewis Hamilton will earn close to $3.4 million each month this year. Conversely, the lowest-paid, Yuki Tsunoda gets a $62,500 monthly salary in 2022.
Who is the highest-paid F1 driver ever?
Michael Schumacher was paid an incredible $50 million per his contract with Ferrari until the end of 2006 when he retired from the sport. This is more than Lewis Hamilton earns today, which is even more jarring if we consider that the money invested (and spent) in the sport grew astronomically. If that gave you a headache, Michael Schumacher one-upped that—after returning to Formula One racing for Mercedes, he was awarded $75 million per season with the German manufacturer.