If you're fascinated by the ocean or simply fancy a sea career, then marine science jobs are what you should be looking for to fulfill your dreams.
However, job hunting is never easy, especially if you search through the internet on thousands of unreliable websites offering you the "perfect job opportunity."
Having said that, we're here to help ease your job hunting endeavors by providing you with a filtered list of the finest jobs in this field.
Have a look for yourself and keep reading to find out everything you need to know about marine science.
About Marine Science Careers
Over 70% of Earth consists of water, and the preservation of its lakes, seas, and oceans is of utmost importance to sustain our quality of life.
For these reasons, marine science plays a vital role.
Marine biologists, marine scientists, and oceanographers are responsible for identifying, managing, and controlling potential future problems with oceans and the marine ecosystem.
Careers in marine science are often interrelated with lots of opportunities and unique specialization areas.
Studying marine science, whether to become an oceanographer, marine scientist, or biologist, means you will have the opportunity to work on issues regarding water quality, coastal and water pollution, alternative energy, weather prediction, and the ecological balance.
Which degree to choose and what career path to take will ultimately depend on the student's interests and aspirations to positively affect the oceans and marine ecosystem, as well as life on Earth.
Marine Science Careers List
As we mentioned earlier, there are numerous marine careers, so long as you have a passion for this type of work.
The choices are immense, ranging from marine scientists to ocean engineers and even fishery managers if you don't want to get your feet wet.
Here's a small sample of the many marine science jobs you can expect to find:
Marine Scientist
Marine Biologist
Oceanographer
Aquatic Veterinarian
Ocean Engineering
Marine Archaeology
Marine Researcher
Fisheries Manager
Now, let's jump right in and take a look at the top professions in marine science, their responsibilities, requirements, and of course, earning potential.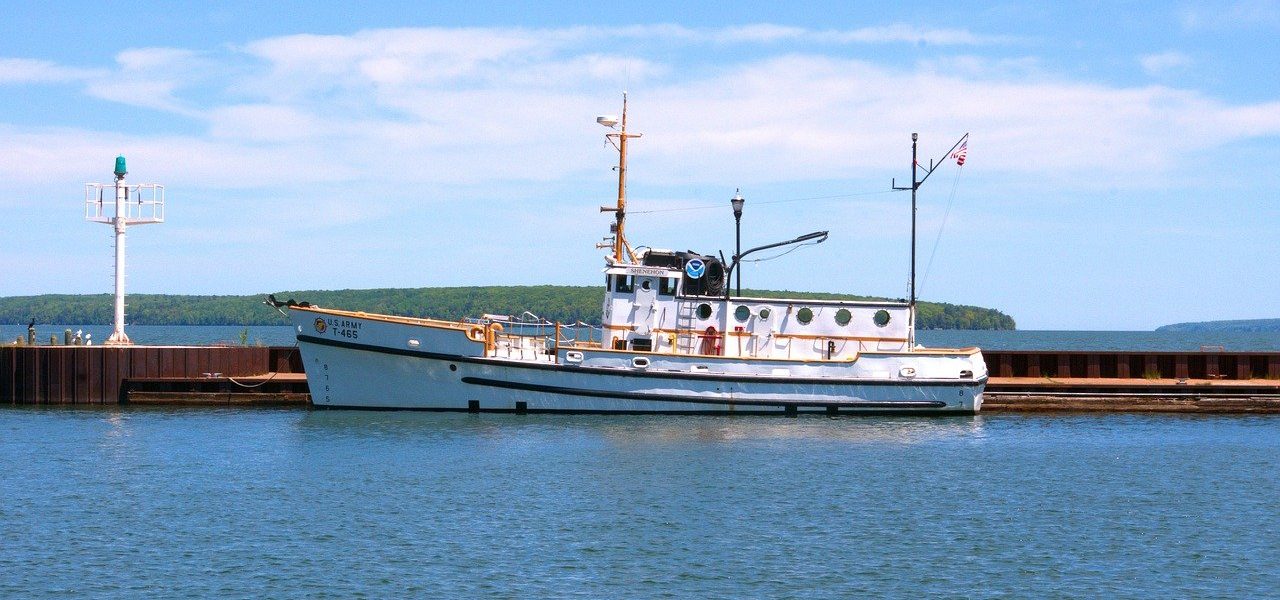 Marine Scientist Jobs
A marine scientist's responsibility is to carry out scientific studies and research all aspects of a marine environment. This includes oceans, marine and coastal ecosystems, various animal and plant life forms, and their habitats.
The workload these scientists handle and manage can be applied to many areas such as geology, medical research, environmental protection, or food production.
For this marine science career, the BLS projects a growth rate of 8% by 2028. Currently, there are over 85,000 jobs, which will be accompanied by an additional 7,000 over the next eight years.
Typically, these positions are found in regulatory agencies, fisheries, military and defense organizations, as well as governmental departments. Most of the work is done in field laboratories, marine platforms, and vessels, as well as offices depending on each person's specialization.
In order to become a marine scientist, you'd need to graduate with at least a Bachelor's degree in either biology, geology, chemistry, or environmental science.
However, we should also point out that most employers prefer candidates who hold a postgraduate or a doctoral degree. The rest of the necessary requirements are listed below:
Requirements
Bachelor's degree (minimum requirement)
Field-base or practical experience
Outstanding reasoning and analytical skills
Excellent technical knowledge in marine specialist software
Practical abilities, which include diving and handling vessels
First-aid knowledge and impeccable resilience
Salary
Lowest pay: $51K
Highest pay: $112K
Average base pay: $77,173
Average additional pay: $7,104
Marine scientists earn a hefty salary, receiving an average monthly wage of $6,431, which is above the national average.
They also get various types of performance-related bonuses, ranging from a minimum sum of $1,696 to a maximum of $17,467 per year.
Marine Biology Jobs
Marine biologists study plants, animals, and microbes in saltwater environments and oceans. They are responsible for the research and study part of the marine environment properties, how human activities affect these marine organisms, biological interactions, and their habitats.
Additionally, many jobs in marine biology entail studying whales, water temperature, how oil spills affect migration of animals, or how pollution affects plant life.
There are a great many tasks these jobs invoke and are distributed among different positions.
Marine biology offers various types of careers, with diverse specializations on behaviors, techniques, organisms, species, and ecosystems.
Marine biology internships and entry-level positions are also quite common in order to receive hands-on experience, which is crucial for these jobs.
Here's a list of the most sought-after positions in marine biology:
Marine Biology Careers List
Zoologist
Fish and Wildlife Biologist
Conservation Biologist
Environmental Consultant
Aquatic Biologist
Aquarium Manager
Marine Biotechnologist
Even though the BLS reports an average growth rate, there will be a sufficient number of marine biology jobs available for the next eight years.
Namely, projections estimate a 5% increase, adding about 965 new jobs.
Marine biologists work outdoors or in laboratories and offices, depending on their position, and they also might spend a considerable amount of time studying animals in their habitats, as well as gathering data.
Jobs with a marine biology degree can be found in research institutes, nonprofit organizations, federal, state and local governments, educational institutes, pharmaceutical companies, zoos and aquariums, engineering firms, and scientific and technical consulting firms.
And since we're speaking of degrees, you may be wondering how to become a marine biologist. Well, the answer is you'd need at least a Bachelor's degree to work as a marine biologist successfully.
However, merely graduating with a biology degree might not be sufficient to land a job, especially a top-paying job.
Some marine biologist jobs may require only a Bachelor's degree, but most require further advancement and candidates to hold at least a Master's degree.
Usually, it takes up to six years and sometimes more to become one. On a positive note, there are no certification or license requirements to work as a marine biologist.
With that in mind, though, those who want to become independent researchers will need a Ph.D. Let's take a look at what other requirements are needed to apply for a marine biology job successfully:
Requirements
Bachelor's degree (minimum requirement)
Critical and analytical thinking
Excellent observational and communicational skills
Excellent team working abilities
Tech-savvy and able to operate various types of equipment
Impeccable physical and emotional stamina
Salary
Lowest pay: $35K
Highest pay: $75K
Average base pay: $49,720
Average additional pay: $2,542
A marine biologist salary is estimated to be about $4,143 per month, and they also get additional cash compensation. This compensation can come in the form of overtime work or performance-related bonuses, ranging from as little as $452 to $7,008 per year.
Even though a marine biology salary is not as lucrative as a marine scientist's salary, it's still a substantial amount, given that the minimum and maximum range involve undergraduate jobs and jobs that require a Master's or a Ph.D.
Oceanography Jobs
Oceanography entails studying the physical, biological, geological, and chemical characteristics of oceans.
Oceanographers are scientists in charge of studying the oceans while taking into account other aspects such as weather, environment, geology, chemistry, planetary science, and space.
Part of the job description for these marine science jobs is to collect data on the ocean's salinity and its temperature, how volcanic activity and tectonic plate movements affect sea levels, how tides and waves impact erosion, and discovering how pollution and the environment impact life in the ocean, including jellyfish, sea turtles, and dolphins.
Due to the nature of this occupation, many consider oceanographers as part of those science careers with travel opportunities.
There are many vast oceans around the globe, and they all need to be maintained, as they are vital for our planet's health.
Students who go on to become oceanographers have a wide variety of fields to choose from. And, similar to careers in marine biology, there are also a couple of different careers a student can pursue with oceanography:
Biological Oceanography Jobs – research, study, and monitor animals, plants, and organisms that live in oceans.
Geological Oceanography Jobs – study and explore the change process of underwater and above water landscape as well as the present and past composition of the ocean floor.
Physical Oceanography Jobs – tasked to research and study all processes and physical conditions of the coastline, seafloor, and ocean-atmosphere.
Chemical Oceanography Jobs – investigate and study seawater composition and how it affects the ocean floor, the atmosphere, and organisms.
These types of marine research jobs are crucial to help fight climate change, as well as overfishing and overpopulation.
In addition to being of vital importance, they are also experiencing an increase in job demand. According to the Bureau of Labor Statistics, oceanography is expected to grow by 6% for the next eight years.
This means that an additional 1,800 new jobs will be added to the already present 31,000 positions.
Entry-level marine science jobs are common in this field and readily available, especially for students with an undergraduate degree.
However, to apply and work for a more prominent oceanographer position, candidates must have at least a Bachelor's degree and should also look to further their study and acquire a Master's or Ph.D.
Let's see what else you need to know to apply for an oceanographer marine scientist job:
Requirements
Master's degree in biology, math, chemistry, or physics
Ph.D. in a related field (obligatory for high-level positions)
Previous working experience in oceanography research or marine science
Outstanding written and verbal communication skills
Formidable physical fitness and ability to spend a lot of time in marine environments
Keen eye and attention to detail
Salary
Lowest pay: $69K
Highest pay: $149K
Average base pay: $80,725
Average additional pay: $2,086
Oceanographers are the highest-paying marine science jobs, with a monthly salary of $6,727. Like the other occupations, oceanographers are also subject to additional cash compensation, averaging $2,086 per year.
It's understandable that the marine science salary for oceanographers is the most lucrative since this is an occupation that requires the highest levels of education.
Work Environment
Most positions in this field, especially those that involve lots of travel and field research, do not have a fixed working schedule.
The work put in by marine scientists, biologists, and oceanographers depends on the subject and matter of research. They are also required to work under pressure and in adverse weather conditions, which is especially true for marine biology jobs.
Daily duties can vary widely, depending on terrain conditions and environment, but their primary activities are aimed towards one goal — research.
Job Outlook
The job outlook for most of these occupations is looking good, with the BLS projecting a growth rate that's as fast as the national average.
Marine scientists have the best growth rate of all occupations with 8% for the next eight years, while jobs for marine biology note the lowest growth rate with 5% by 2028.
Oceanographers are in the middle, with a 6% growth within the next eight years.
What this means is that these three occupations will see an additional 9,765 jobs become available by the end of 2028.
The new openings, alongside the substantial marine science jobs pay that is offered, makes them highly sought-after.
Wrap Up
Marine science offers plenty of opportunities for those who yearn for waters and oceans and are charmed by all living things residing in these environments.
As the BLS is projecting, there will be many new marine science jobs to apply for in the coming years. We covered the basic requirements that are needed for candidates to have, so all you have to do is earn your degree and prepare yourself for what's in store.
In addition, we've also provided a filtered list of the top jobs for your convenience.
All that's left is for you to scroll up and search through the list to find your true calling. Good luck!
Frequently Asked Questions
What can you do with a marine science degree?
Before you decide on a degree, you need to ensure that whichever major you choose will be what excites you the most, as well as what you'd love and, of course, picture yourself doing for a living.
With a marine science degree, you can work as a marine scientist, marine biologist, and oceanographer, among numerous other job titles and careers.
This means that you will be in a position to successfully identify, manage, control, and alleviate marine challenges and potential future problems in order to preserve lakes and oceans and sustain life.
What jobs can a marine biologist get?
Generally, marine biologists study life within oceans, including animals, microbes, and plants. They study human activities in the marine environment, its physical properties, biological interactions, and how they affect marine organisms and their habitat.
There's a wide range of options for students with a marine biology degree, ranging from entry-level marine biology jobs to top-level research biologist positions.
Here's a list of various job titles and career paths a marine biology degree can help you to consider:
– Zoologist
– Fish & Wildlife
– Biologist
– Marine
– Biotechnologist
– Aquatic Biologist
– Mammatologist
– Ichthyologist
– Environmental
– Consultant
– Veterinarian
How much does a marine biologist get paid?
The average yearly salary a marine biologist can earn amounts to $49,720, not including bonuses or overtime work.
However, we should point out that marine biologists salary depends on many factors. The most important aspect is the level of education and the position, for which marine biologists receive an annual salary in the range of $35,000-$75,000.
It may also depend on which state you work in. Here's a list of the top-paying and least-paying states (average annual salary):
Highest Paying Marine Biology Jobs
– New York – $72,628
– Massachusetts – $71,941
– Washington – $71,439
– New Hampshire – $70,016
Lowest-Paying Marine Biology Jobs
– Mississippi – $57,375
– Missouri – $57,240
– Florida – $55,938
– North Carolina – $53,265
Where can I study marine science?
Students who want to study marine science need to have substantial knowledge in specific fields, including math, physics, chemistry, biology, and ecology.
Many universities offer undergraduate courses, but which degree level you choose will depend on your preference and future job aspirations.
For example, if you don't like to travel far and wide, you might want to consider a university that is close by and see which types of degrees they offer. After graduating, you would also need to search for marine science jobs near me to successfully apply for a position in the area.
However, take note that while entry-level job opportunities require a Bachelor's degree, more advanced roles require further study into a Master's degree or a Ph.D.
Here is a list of the world's most prestigious universities for studying marine science:
– ETH Zurich – Swiss Federal Institute of Technology – Switzerland
– Massachusetts Institute of Technology (MIT) – United States
– Harvard University – United States
– University of Cambridge – United Kingdom
– University of Oxford – United Kingdom
What is the difference between marine science and marine biology?
Marine science is a vast field covering every aspect of marine biology, ecology, chemistry, and geology.
Marine biology is a subdiscipline of marine science that studies plants, animals, and microbes in oceans and saltwater environments.
However, it doesn't undertake any research or study on the chemical and physical aspects like climate change, currents, tidal actions, and wave effects.
Furthermore, a degree in marine science is much more marketable compared to a marine biology degree. That being said, this doesn't mean a marine biology career isn't a good choice.